Hello again Delegates,
Following yesterdays announcement of Crypti v0.3.1 we have today released another update. Several users reported an increase in memory usage of up to 1.5GB in RAM. This was causing nodes to run out of memory, crash and then eventually restart themselves, leading to a low uptime for your delegate.
Thankfully, our developers have quickly discovered the root cause of the problem by identifying two individual memory leaks affecting our client.
One of the leaks was in a Node.js module Crypti uses, another leak was found in Node.js itself. Where Node.js was found to have some poorly implemented string optimizations. As a consequence the strings remained in the memory, causing the memory usage to grow exponentially over time.
Our lead developer Boris has already implemented the necessary patches to fix both memory leaks, and subsequently raised the issue on Stack Overflow.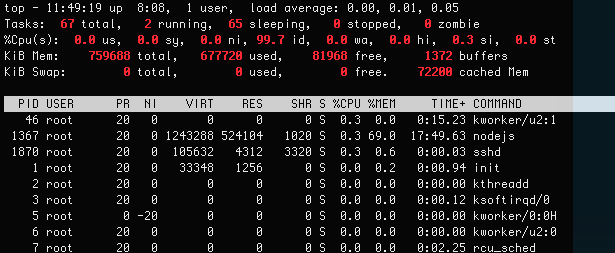 With todays update, Crypti v0.3.2 now uses about 525MB of memory while forging with two delegate accounts. This node costs only $5 on Vultr.com and has 768MB memory.
Installation
Download
Windows (will be released later)
Mac OS (will be released later)
The Windows and Mac OS clients will be released later, we apologize for the delay.
Thank you for your patience.
The Crypti Foundation